Preschool Fees and Tuition
How much do I pay to apply and enroll my child at Salamander School and what methods of payment are accepted? Tuition payment plans?
Now accepting applications for the 2-day Preschool Classes which start September 5th for 2019-20 school year ending May 31, 2020. Child must be 3 by the start of class.
To apply for a Summer Session your child must be between 3 to 6 years old by start of class. Summer dates are on the application form. Options are 2-day (4 classes for $300) or 4-day (8 classes for $575). Tuition is nonrefundable and due by April 30.
Download the Summer Application and schedule here.
To apply you will need to send your application and pay a nonrefundable application fee of $75.
To enroll your child in a 2-Day class after acceptance, sign the tuition contract and pay a non-refundable enrollment fee of $500 in order to reserve your child's place in the class.
Tuition Payment Options for the 2-day program (Monday & Friday OR Tuesday & Thursday) from September 5, 2019 - May 24, 2020:

• monthly payments of $500 each paid by the 1st of month (September through March 2020)
• three quarterly payments of $1,475 each paid by the 1st of month (July, October and January)
• one payment of $4,400 paid by the 1st of July 2019
Tuition is not refundable.
Salamander Nature Awareness School accepts personal checks, cashier's checks, cash, and online credit card payments. (NOTE: You pay the fees for online transactions.)
Any payments to Salamander School can now be made online with a credit card. Use this link to make payments.
Salamander School does not discriminate on the basis of race, creed, gender, sexual orientation, or national origin.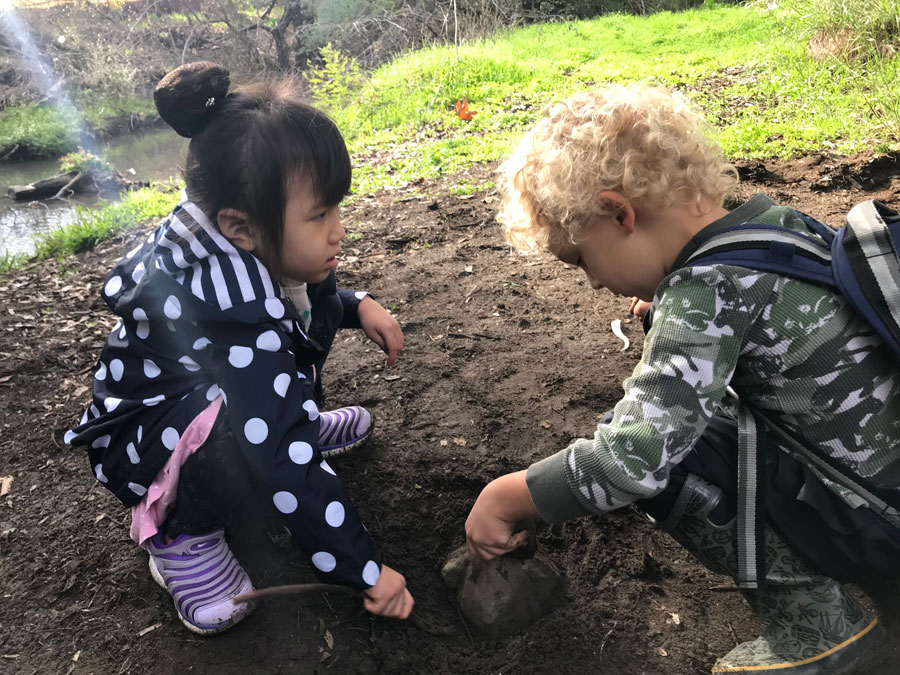 Apply Now!
Use our application form to enroll.
Children are learning, by the time they are three or four, just how useful, satisfying, and admirable it is to be curious...

-- Susan Engel, "The Hungry Mind: The Origins of Curiosity in Childhood"