Our forest preschool
Salamander Nature Awareness School is a small preschool program taking preschoolers on outdoor adventures daily. Our 2 day forest preschool classes of 3- to 5-year-olds spend time in the beautiful parks here in Silicon Valley. Parent and Child classes for 2 to 3 year olds are offered on a varying basis. Out in nature the children hike, play with each other and what they find, hear stories and enjoy a healthy lunch. As many studies show, allowing children to experience nature regularly is important for their physical, emotional, social and intellectual development. The teacher shares her love of nature and environmental stewardship with the children. Their health and safety is of primary importance as they have time for child directed play and learn to interact with care for each other and nature. Salamander School offers a unique preschool experience meeting in the parks around San Jose.
Preschool Classes
Your child, age 3-5 years old, can be in a 2-day forest preschool class on Tuesday and Thursdays OR Monday and Fridays from 9:30am-1pm, with up to five other children for the school year. Enrolling in both classes is an option. Depending on enrollment one or three days a week may be available. Summers usually are Monday and Wednesday and/or Tuesday and Thursdays. They will explore and observe nature with the teacher and grow socially with their peers. The class will focus on building their connection to nature and emotional awareness. Your child will use all their senses to develop physically, emotionally and intellectually. The teacher can share observations about your child's development with you. Parents are welcome to attend with their child once a month, with prior scheduling. Please check before bringing a sibling.
To register for School Year classes, please go to the Application page.
Summer Sessions
2 week sessions for ages 3-6 years old, as described above may still be available. For more Summer Sessions information, go to the Fees & Tuition page.
Parent & Child Classes
Join your 2-4 year old child(ren) in a series of once a week forest preschool classes from 9:30-11:30am at a local park, with up to eight other children. The teacher will lead parents and children in circle gatherings and on nature hikes. The class will encourage the children to socialize and connect with their environment. Parents are asked to keep cellphones off, focus on the beauty of nature and see their child using all of their senses. The teacher will interact with your child and observe if they are ready to join a 2-day drop-off nature based class. Siblings may be able to attend with prior agreement from the teacher. You will bring your own water and snack and are responsible for your own children. Priority will be given to these students when registering for 2 Day classes before the specified dates.
To register for Parent & Child classes, please download and return this form.
Founder and Teacher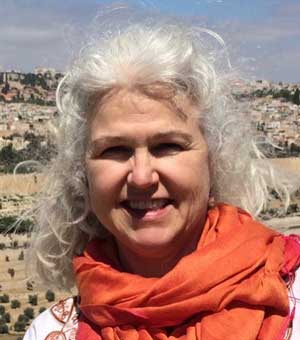 Born and raised in Hawaii, I enjoyed swimming in the warm ocean, seeing waterfalls in tropical forests and double rainbows. Banana, papaya, mango and coconut trees grew in yards along with brightly colored flowers, while birds and geckos were often seen and heard. So many of my senses were engaged with my surroundings, it was paradise. This experience of the natural world I wanted for my own children while living here in Silicon Valley. So I visited parks, preschools, networked with other parents and early childhood educators. I became part of the inaugural class for two year olds and their parents at Tiny Treks. When my son turned three, we joined Leaping Lizards Nature Awareness Preschool where the founding teacher took six children on hikes twice a week. Jack loved the adventures in nature and grew socially those two years. When my daughter Gina turned three, Leaping Lizards now had a van and a class of eight, and I accompanied her as an Aide. It was magical to see the children develop their curiosity, coordination, endurance, verbal and social skills with this master teacher. When the two years were over I was disappointed about leaving the class and realized how valuable time in nature was for me too!
At Mulberry School I participated in my children's classrooms with cooking, science, math and spelling, supervised on the playground and field trips while they attended though 5th grade. Being at a parent participation school, I realized was such a gift for my children because of the parent education that I received on child development from the wonderful teachers and other caring parents. Consequently, serving on the School Board, I organized parent education speakers, began the Kindergarten Readiness Night and proposed that the school join the Common Ground Speaker Series. I served as school rep at Common Ground and when my children moved on to the Waldorf School of the Peninsula for middle school, I helped WSP join Common Ground and served again as school rep. Since I also teach group exercise classes at the YMCA, I was thrilled when Common Ground's nationally known speakers highlighted how exercise improves our mood and brain development, and the science behind the benefits of time in nature.
Starting in 2011, Steiner's view of education became my focus with his whole child approach, including learning from the natural world and protecting childhood. While my children were in high school, I became a substitute teacher at the Waldorf School while completing my Waldorf teaching certificate training. I completed Spacial Dynamics movement training including how to teach archery, discus and fencing in 2016. In the summer of 2017 I volunteered at a Wilderness Youth Project camp for 3-5 year olds. and I have attended the Forest Kindergarten Teacher's Conferences in 2017 & 2018. In 2018 I graduated from Antioch University's Nature Based Early Childhood Education training program with ECE credentials.
In 2015-16 I had the privilege to be the 2 day Assistant teacher at Leaping Lizards before the founder retired after almost 30 years. Being back hiking with preschoolers reinforced how this fundamental need for children to be in nature has grown even more critical as technology has become so pervasive in our lives. With a masters in electrical engineering and having worked for Hewlett-Packard in the cellular industry, I believe children need to fully experience childhood with less technology in order to thrive.
I started Salamander Nature Awareness School in 2017 as both my children are were off to college. I offer time in nature to preschool children here in Silicon Valley with drop-off forest preschool classes for 3-5 year olds and Parent and Child classes for 2 year olds.
I look forward to collaborating with parents to nurture their children out in nature,
Meg Pelose
Forest Preschool Teacher
Nature Based Early Childhood Educator
CPR and First Aid trained
Certified and insured as required by California State Law
Salamander School does not discriminate on the basis of race, creed, gender, sexual orientation, or national origin.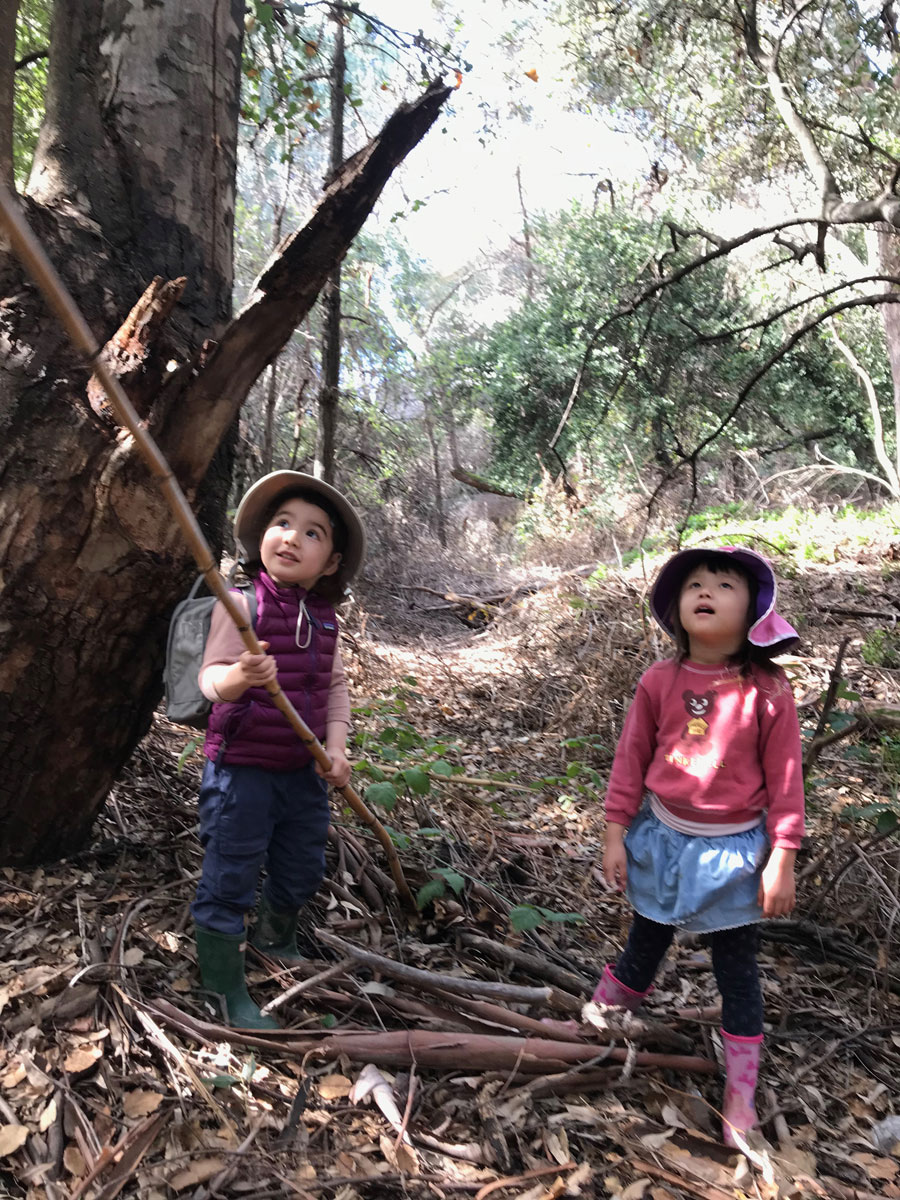 Apply Now!
Use our application form to enroll.
The very health of the child for the rest of its life is largely determined by what goes on in its environment during its early years, certainly the first five.

-- Gilbert Childs